Michelle Myers had no idea what started as a Google hangout at 5am with three friends would one day result in the title of "founder" of she works His way. But here we are, six years later, with thousands of women gathered for the same reason we started: How can I glorify God, honor my family, and serve others at work? Basically, her happy place is encouraging + equipping working women to live for the glory of God and the good of others. Home will always be her favorite place to be, with her husband, James, and their three children, Noah (9), Cole (6) and Shea (3).
Somer is a lead communicator +  managing partner at she works HIS way. She spent the first half of her career building the businesses of others and the second half building and selling a few businesses of her own. She is also the creator of Productivity Academy + the owner of Somer Phoebus Consulting, where she coaches other working women and female entrepreneurs in the areas of productivity, leadership, brick and mortar business, and scaling for growth — all while keeping their priorities in line: faith, then family, then business. Somer is married to Kent, a pastor at Redemption Church in Annapolis, MD, and mom to their two lovely daughters, Kennedi (19) and Ava Liz (17).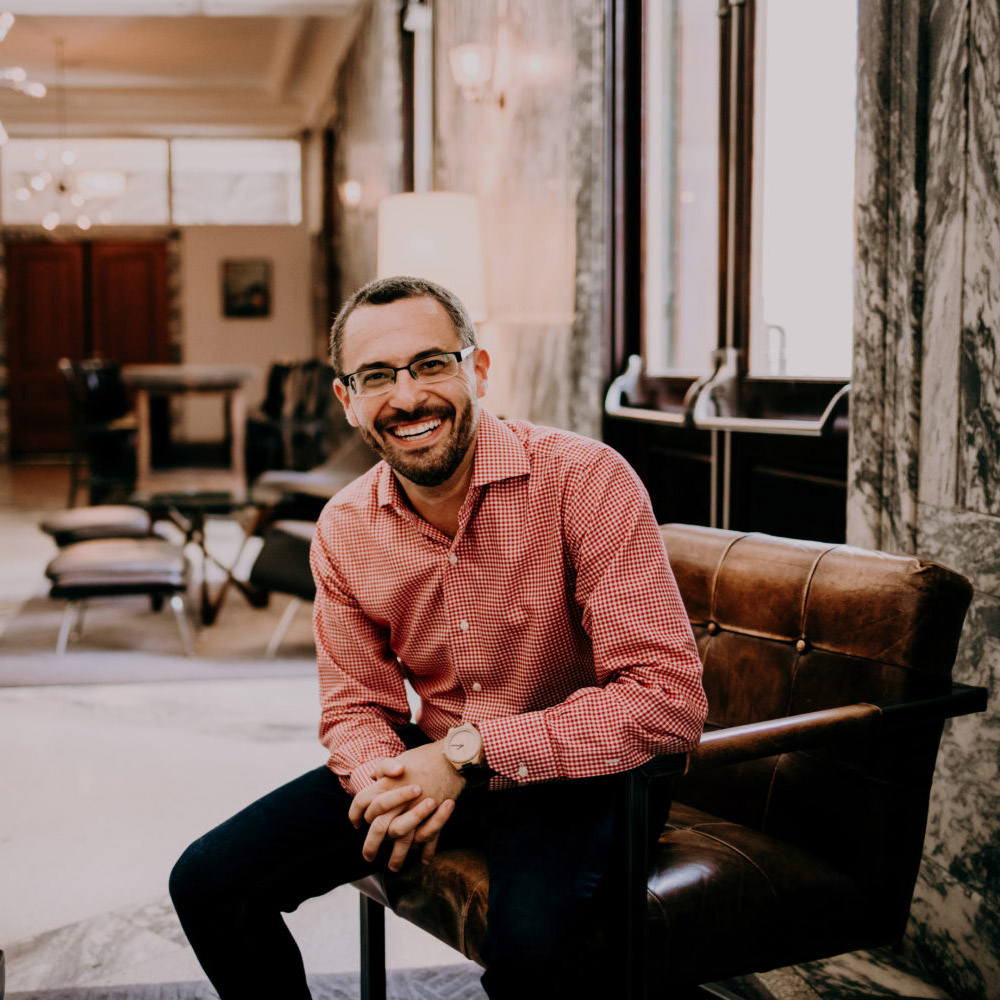 Jordan Raynor is a serial entrepreneur and author who has the honor of working to help Christians connect the gospel to their work. In November 2017, he wrote and published Called to Create: A Biblical Invitation to Create, Innovate, and Risk, which became an instant national bestseller. Since then, he and his team has helped more than 3,000,000 Christians do their most exceptional work for the glory of God and the good of others. Most recently, he published Master of One: Find and Focus on the Work You Were Created to Do.
In addition to his work as an author and speaker, he has the privilege of serving as the Executive Chairman of Threshold 360, a venture-backed tech startup that has built the world's largest library of 360° experiences of hotels, restaurants, and attractions. From October 2016—March 2019, he had the distinct privilege of serving as CEO of the company.
Throughout his career, Jordan has been invited to speak on faith, work, and entrepreneurship at some pretty amazing places, including Harvard University, SXSW, and TEDx. He's twice been selected as a Google Fellow and had the incredible honor of serving in the White House under President George W. Bush.
Jordan lives in beautiful Tampa, Florida where his family has been for six (going on seven) generations. He's married to the love of his life, Kara, and is the proud "dada"of Ellison, Kate, and Emery. He and his family are members of the incredible Church at Odessa.
Nicole Warren has been in Corporate America for close to 20 years with a focus in HR, Talent Acquisition and Leadership Development.  Her heart has always been centered around coaching and developing women to pursue excellence and not perfection both at home and in the workplace.  In the last 3 years she has completed both her Bachelors and Masters degree program in Business Administration with a focus in HR, successfully passed her HR certification exam and become a licensed minister in 2021, however the accomplishment she is most proud of is being the mom to two amazing daughters Jaylen (21) and Journi (14).
Audra is a writer, speaker, mom, and the producer of The 5 Minute Mom Podcast! Her passion is to help women claim God's truth, gain confidence, and walk in freedom. She also believes that, if we are open, God can use 5 minutes of simple encouragement to change our minds, hearts, and attitudes in the dizzy busy of motherhood.
Alonda is an Alaska grown writer, educator, wife and mom. She loves serving the world by creating tools and resources that help women study the Bible.